PIXLS.US
Free/Open Source Photography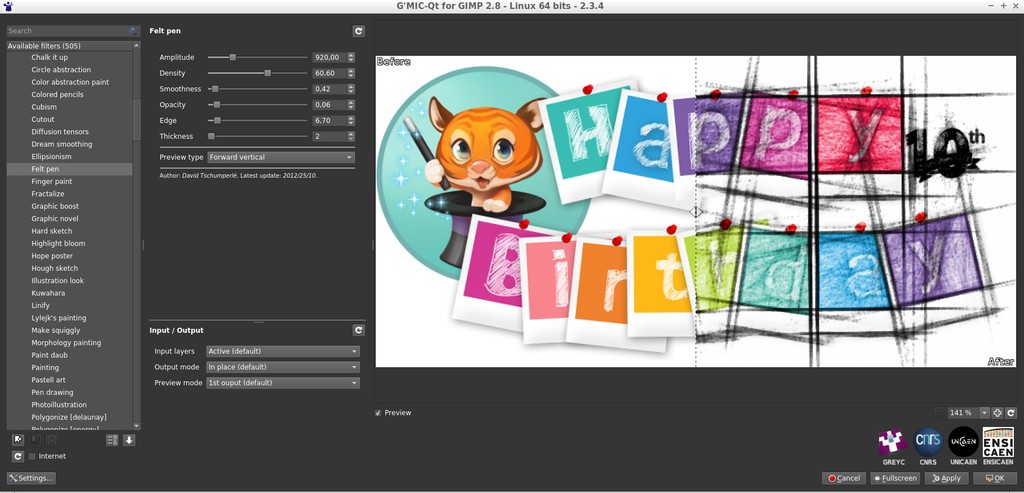 10 Years of Open Source Image Processing!
August 29th, 2018
The IMAGE team of the GREYC laboratory is happy to celebrate the 10th anniversary of G'MIC with you, an open-source (CeCILL), generic and extensible framework for image processing. GREYC is a public research laboratory on digital technology located in Caen, Normandy/France, under the supervision of 3 research institutions: the CNRS (UMR 6072), the University of Caen Normandy and the ENSICAEN engineering school.
---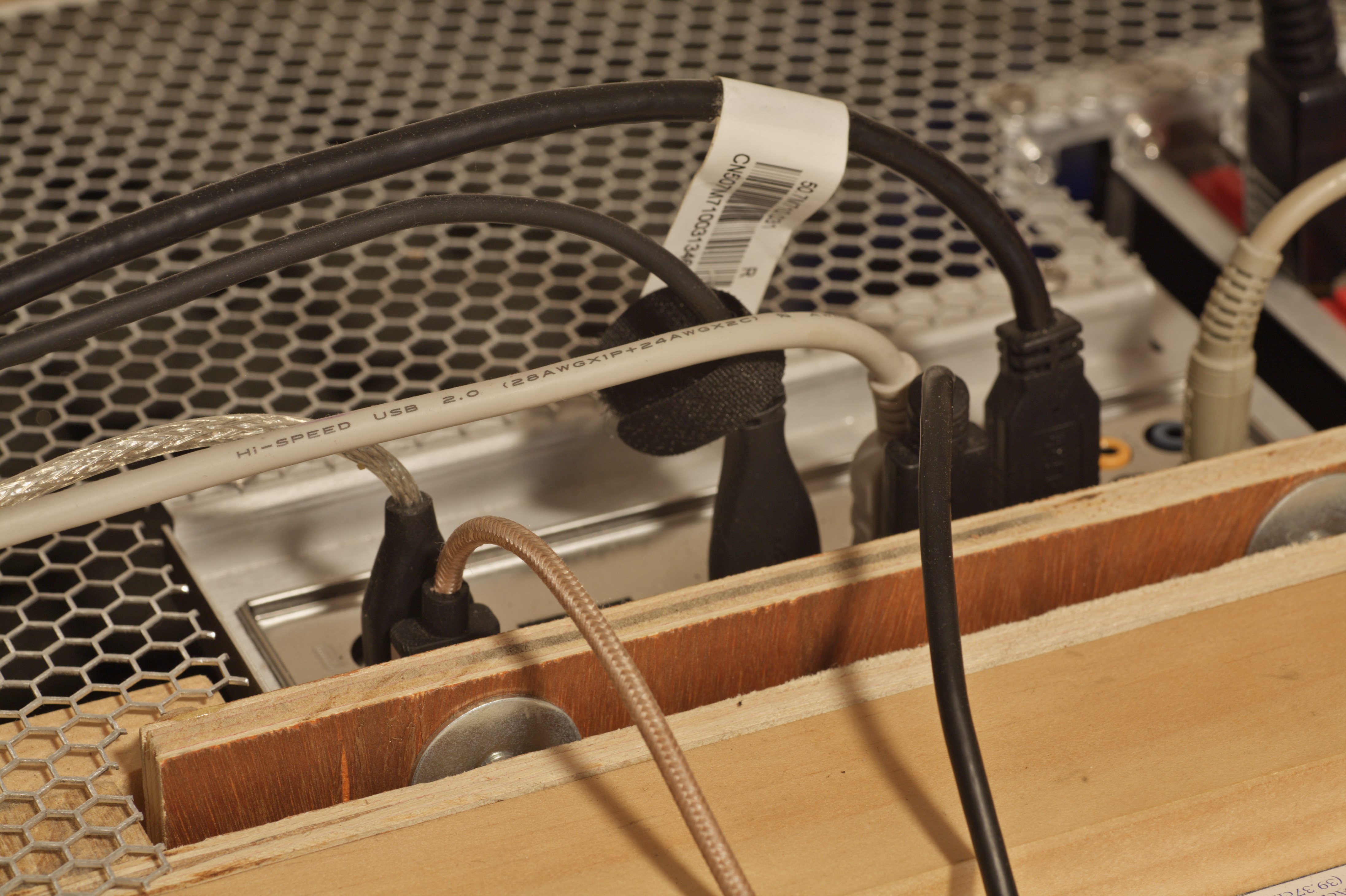 Helping the community one project at a time
July 11th, 2018
A major goal of the PIXLS.US effort is to do whatever we can do to help developers of projects unburden themselves from administrating their project. We do this, in part, by providing forum hosting, participating in support, providing web design, and doing community outreach. With that in mind, we are excited to welcome the gPhoto Projects to our discuss forum!
---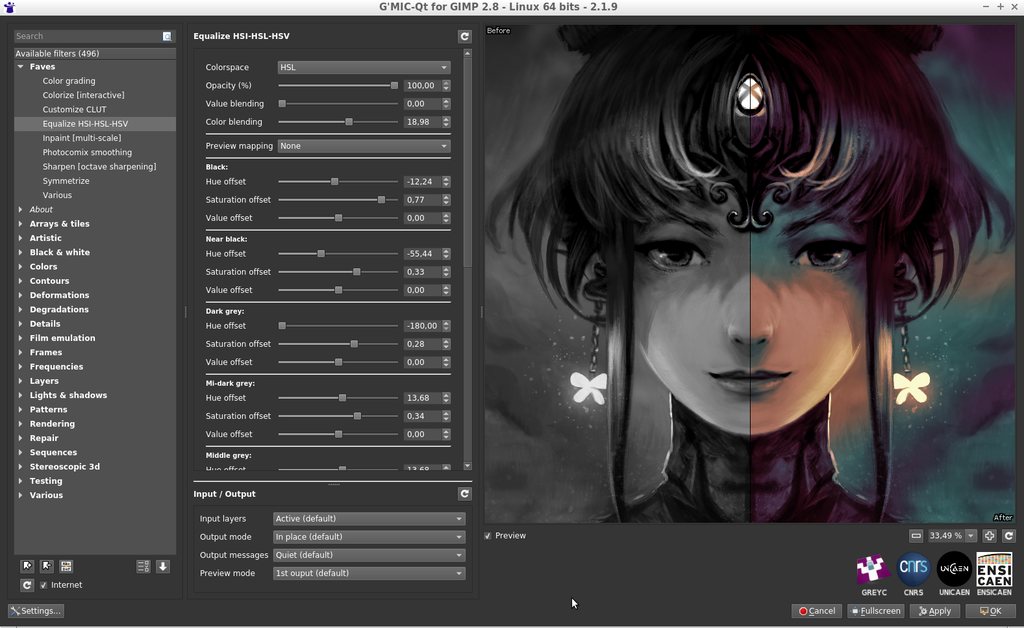 New features and filters!
February 21st, 2018
The IMAGE team of the GREYC laboratory (UMR CNRS 6072, Caen, France) is pleased to announce the release of a new 2.2 version of G'MIC, its open-source, generic, and extensible framework for image processing. As we already did in the past, we take this opportunity to look at the latest notable features added since the previous major release (2.0, last June).
---

All the libre graphics!
December 12th, 2017
There are two libre graphics related meetings coming up early next year. The annual Libre Graphics Meeting (in Spain this year), and something entirely new: a libre graphics track at SCaLE. How exciting!
---
See the About Page to give you a little more information about the site and who's involved.